Just got back from a short trip to the eastcoast 3 days ago. Since then, I've been battling sickness I woke up with the following morning… I'm going to blame it on my first day back at work since last summer…
Anyway, my friends and I strolled Philadelphia and a day in NYC. It was nice and refreshing just to pack my bags and travel again. I've been hiding in a cave of nursing books and chump change because I haven't worked in a year. Gladly I was able to put away some money for this trip throughout my semester so I can enjoy the idea of a summer vacation. I miss traveling. If I could just wander the world on a payroll, I would. That's a definite dream…. I told myself once I'm done with nursing school, I want to join a medical missionary group and volunteer out in Africa or Southeast Asia for a couple months. Now how awesome would that be? 
Back to my eastcoast trip, it was probably one of the first trips I've managed to build a day-to-day itinerary for. I usually set dates, book flights, and leave the daily itineraries based on what my heart tells me, haha. I like to explore based on my mood. But, this was different. The time frame was short, I was with an NYC virgin, let alone the three of us have never been to Philadelphia, and we also had a surprise in store to incorporate into our trip (which was so successful it was beautiful). I literally had an hour to hour plan for the 4 days we were there. I was quite proud of myself. 
People ask, "Why Philly?" Well, I've always wanted to go there just for their history of music. Philadelphia is widely known as an epicenter for musical talent, they've raised Chubby Checker, The Stylistics, Hall & Oates, Boyz II Men, Will Smith & DJ Jazzy Jeff, The Roots, Jill Scott, Diplo….. just to name a few (and some of my faves). And what better time to be there than during a music festival? The Roots throw an annual "picnic" called The Roots Picnic every June at Festival Pier, right next to the Ben Franklin Bridge… and so we just said… hey, let's make this transaction and book! Perfect.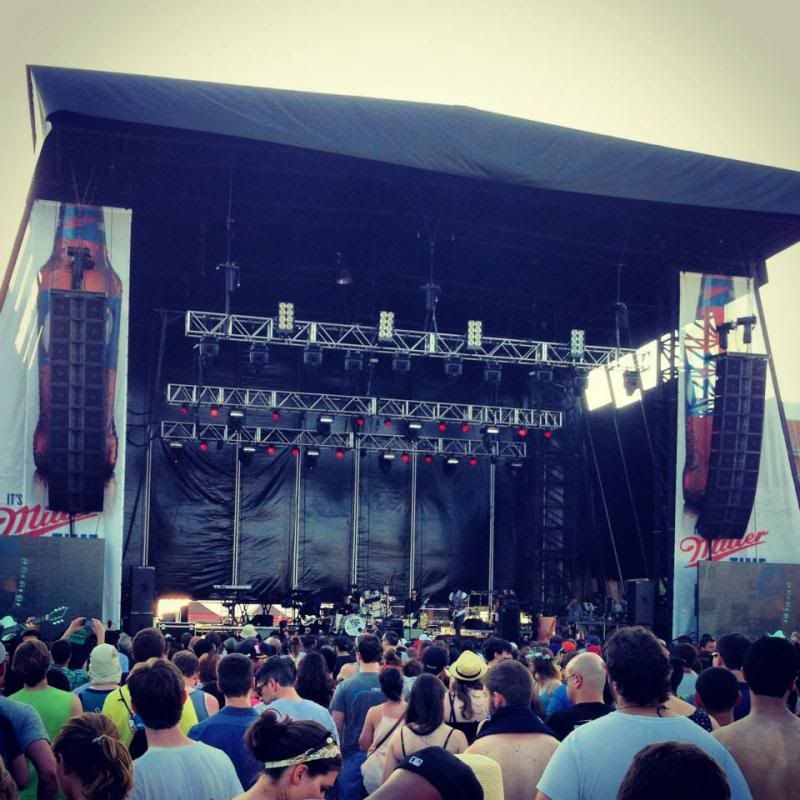 On top of that, there's always the fun historical part of Philadelphia that we can't forget: The Liberty bell, the Independence hall where they signed the Decloration of Independence, the staircase that Rocky Balboa ran up (The Philadelphia Museum of Art), The original Philly Cheesesteaks ("Whiz wit" —- in their native tongue), and the soft pretzel. Then there's also "Coolin' on South Street…" just like how Boyz II Men did when they used to dream about this everyday…  ;)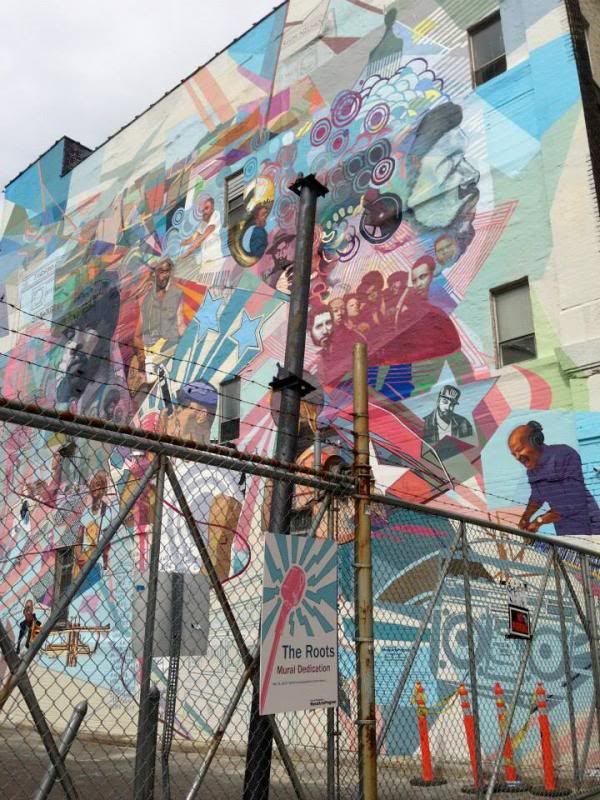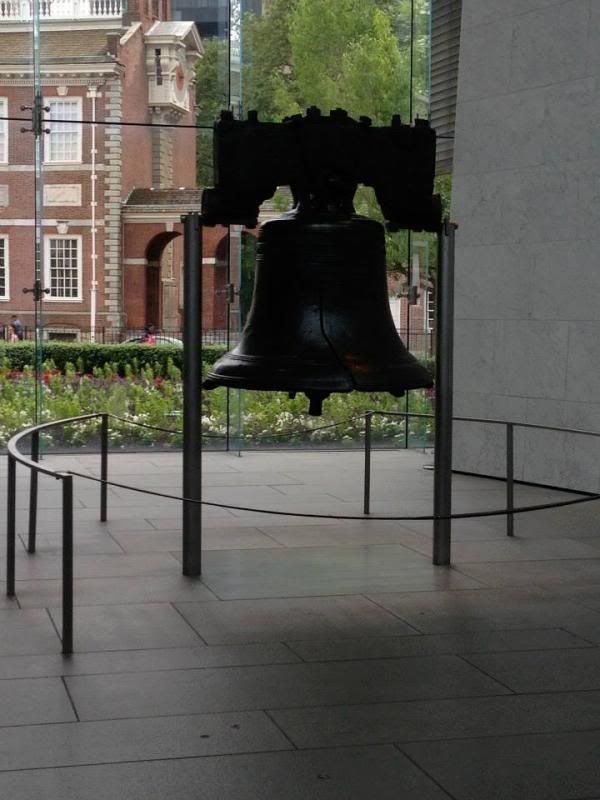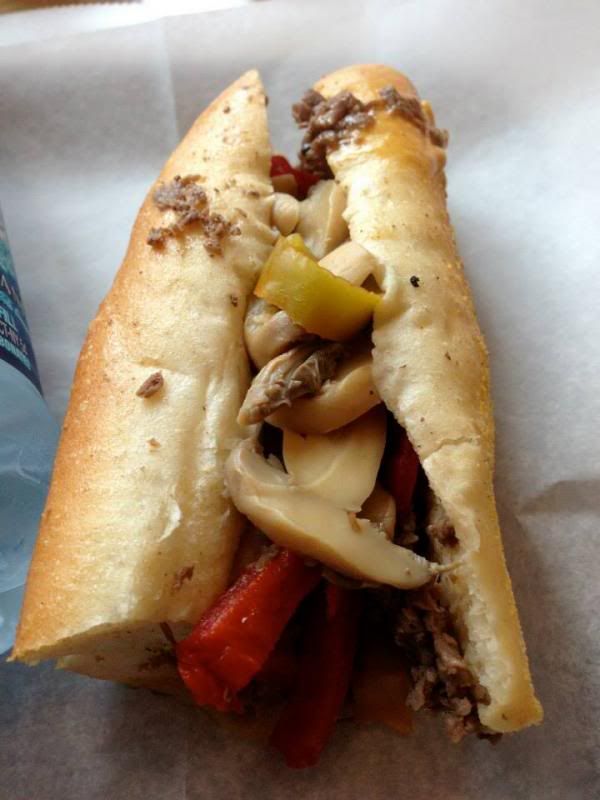 It's a beautiful city. I really enjoyed it and i'm really happy that I got to experience it the way I did. I have a friend who lived there for some time, so he gave me all the ins on where to eat, stroll, and party at during the week. Our hotel was on the strip of the Avenue of the Arts (where all the theatre venues and performing arts schools are), such a great area…. most of it was walking distance to different neighborhoods, and we caught a cab when our legs couldn't take it anymore. 
My favorite lesson about Philly? B.Y.O.B. restaurants and venues! Yes, this includes hard liquor. Our first night we were so excited to do it, that we got any alcohol just to do it… so we drank Frambroise, 11% of nothing basically, haha. But we did it again at The Roots afterparty that A-Trak was playing at. We brought 3 bottles of our own, paid $20 pp for the table space, about $30 for mixers, and viola! You've got the cheapest table service in the states! Living in Cali, this was a definite bargain…. 
Aside from our stay in Philly, we spent a day in NYC. I've been to NYC a number of times, so I sort of built this days-worth-itinerary for someone who's never been. And I literally tried to squeeze as much as I could in 15 hours. We did Times Square, Central Park, The Brooklyn Bridge, SoHo, and my fave: St. Mark's in the East Village. Not too bad, right? Took photos, ate NYC staple foods, walked a million steps, rode the train had some drinks at a bar… the whole 9….. it was lovely. 
Overall… a nice little escape with great company. Having open minded travel buddies that aren't going the cheap route is always plus. I sort of built this trip on a budget with an option to splurge, so it worked out perfect. Weather was in the 90's throughout our stay and hit showers upon our departure… couldn't have asked for a better forecast. 
Good times had. Philly, thanks for having us.