Just got back from a short trip to the eastcoast 3 days ago. Since then, I've been battling sickness I woke up with the following morning… I'm going to blame it on my first day back at work since last summer…
Anyway, my friends and I strolled Philadelphia and a day in NYC. It was nice and refreshing just to pack my bags and travel again. I've been hiding in a cave of nursing books and chump change because I haven't worked in a year. Gladly I was able to put away some money for this trip throughout my semester so I can enjoy the idea of a summer vacation. I miss traveling. If I could just wander the world on a payroll, I would. That's a definite dream…. I told myself once I'm done with nursing school, I want to join a medical missionary group and volunteer out in Africa or Southeast Asia for a couple months. Now how awesome would that be? 
Back to my eastcoast trip, it was probably one of the first trips I've managed to build a day-to-day itinerary for. I usually set dates, book flights, and leave the daily itineraries based on what my heart tells me, haha. I like to explore based on my mood. But, this was different. The time frame was short, I was with an NYC virgin, let alone the three of us have never been to Philadelphia, and we also had a surprise in store to incorporate into our trip (which was so successful it was beautiful). I literally had an hour to hour plan for the 4 days we were there. I was quite proud of myself. 
People ask, "Why Philly?" Well, I've always wanted to go there just for their history of music. Philadelphia is widely known as an epicenter for musical talent, they've raised Chubby Checker, The Stylistics, Hall & Oates, Boyz II Men, Will Smith & DJ Jazzy Jeff, The Roots, Jill Scott, Diplo….. just to name a few (and some of my faves). And what better time to be there than during a music festival? The Roots throw an annual "picnic" called The Roots Picnic every June at Festival Pier, right next to the Ben Franklin Bridge… and so we just said… hey, let's make this transaction and book! Perfect.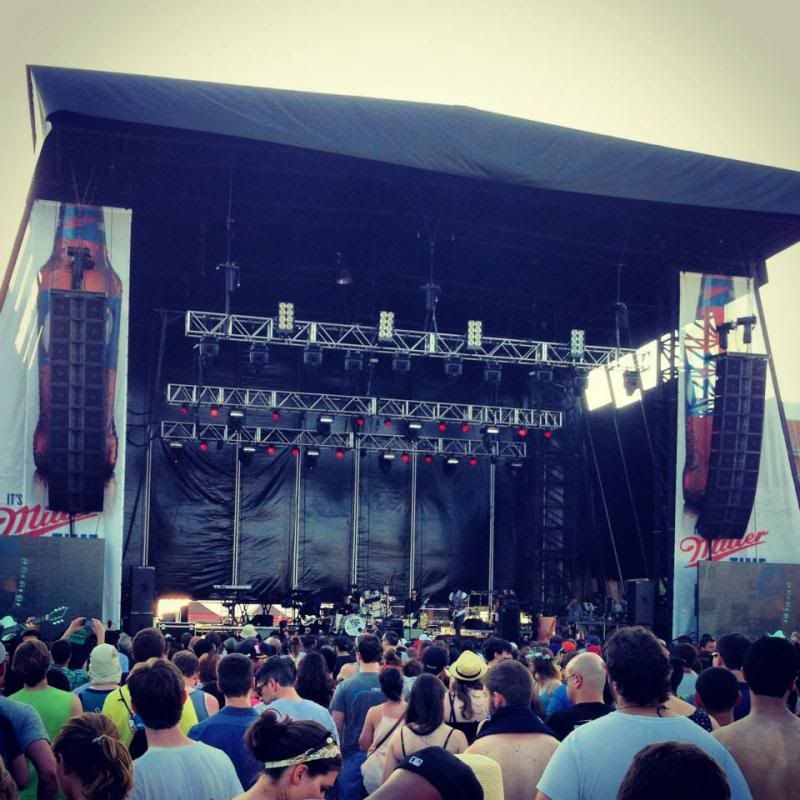 On top of that, there's always the fun historical part of Philadelphia that we can't forget: The Liberty bell, the Independence hall where they signed the Decloration of Independence, the staircase that Rocky Balboa ran up (The Philadelphia Museum of Art), The original Philly Cheesesteaks ("Whiz wit" —- in their native tongue), and the soft pretzel. Then there's also "Coolin' on South Street…" just like how Boyz II Men did when they used to dream about this everyday…  ;)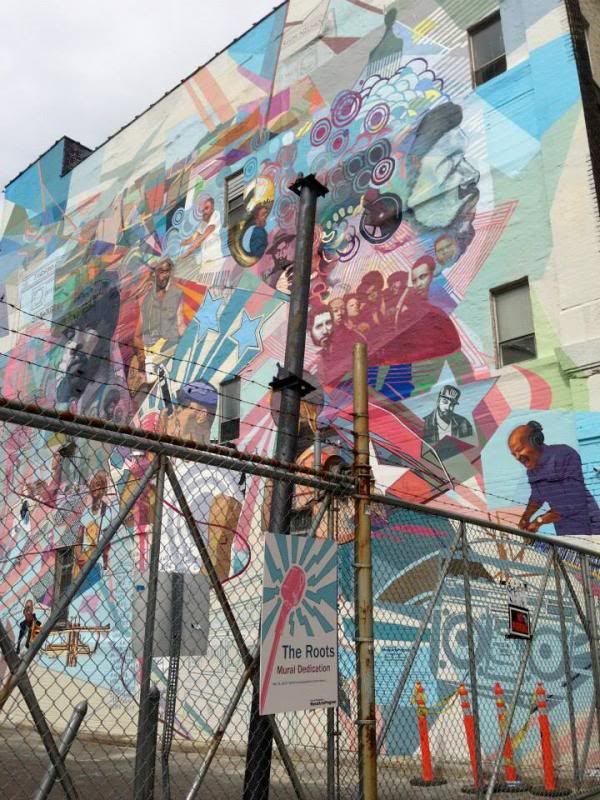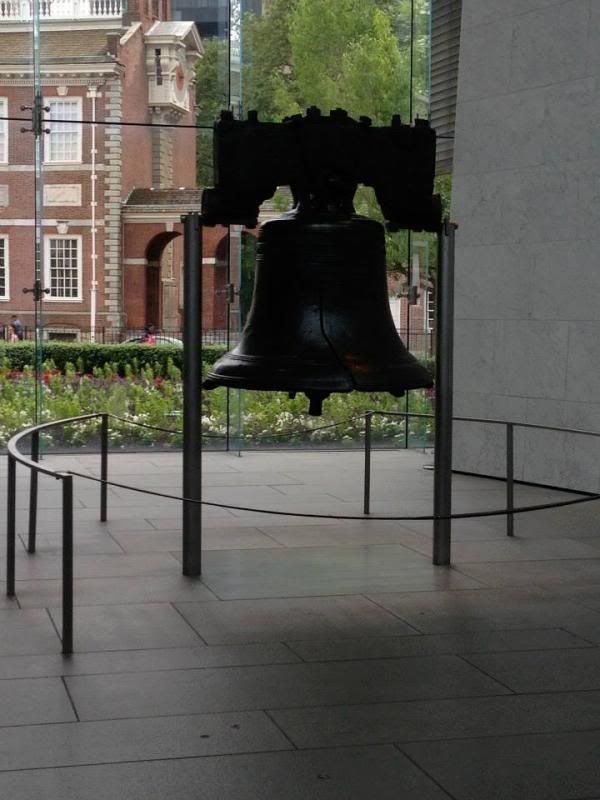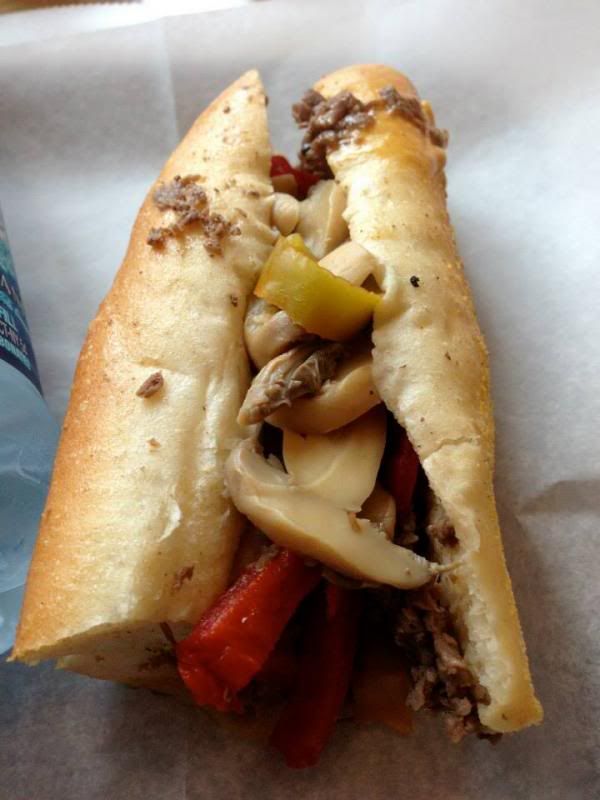 It's a beautiful city. I really enjoyed it and i'm really happy that I got to experience it the way I did. I have a friend who lived there for some time, so he gave me all the ins on where to eat, stroll, and party at during the week. Our hotel was on the strip of the Avenue of the Arts (where all the theatre venues and performing arts schools are), such a great area…. most of it was walking distance to different neighborhoods, and we caught a cab when our legs couldn't take it anymore. 
My favorite lesson about Philly? B.Y.O.B. restaurants and venues! Yes, this includes hard liquor. Our first night we were so excited to do it, that we got any alcohol just to do it… so we drank Frambroise, 11% of nothing basically, haha. But we did it again at The Roots afterparty that A-Trak was playing at. We brought 3 bottles of our own, paid $20 pp for the table space, about $30 for mixers, and viola! You've got the cheapest table service in the states! Living in Cali, this was a definite bargain…. 
Aside from our stay in Philly, we spent a day in NYC. I've been to NYC a number of times, so I sort of built this days-worth-itinerary for someone who's never been. And I literally tried to squeeze as much as I could in 15 hours. We did Times Square, Central Park, The Brooklyn Bridge, SoHo, and my fave: St. Mark's in the East Village. Not too bad, right? Took photos, ate NYC staple foods, walked a million steps, rode the train had some drinks at a bar… the whole 9….. it was lovely. 
Overall… a nice little escape with great company. Having open minded travel buddies that aren't going the cheap route is always plus. I sort of built this trip on a budget with an option to splurge, so it worked out perfect. Weather was in the 90's throughout our stay and hit showers upon our departure… couldn't have asked for a better forecast. 
Good times had. Philly, thanks for having us. 
You dwell or you don't. Simple, but it's your decision. 
I've jumped heaps of obstacles in my life, trying to fix things for the better, taking too much time trying to understand why things happened the way they did, or trying to find an answer. And of those times, I never did. It's like whenever I heard that saying, "It is what it is…" I never understood it. I cringed with disgust everytime I heard someone say that… because…. what is IT? Someone, please, elaborate. 
That was me dwelling yay back in the past. I sufferred with emotions, I lacked purpose, and I walked under a big dark cloud whenever I felt like that. It's a really sad place to be. 
It took me a while to find the light, but I found it. I've learned to make lemonade with apples and fill glasses up as full as I can. I've learned to dance in the rain when it pours and embrace the showers. I can move on with life when a mishap falls in my plate, it's a fun approach and you can't go wrong. The best part,  I know what "IT" is… I get it now, I just don't think too hard. 
The other day I was thrown into a curveball situation that sort of adjusts my life quite a deal. I didn't know what to think of it, so I went through my days of depression and upset and kinda just let it sit in until I had answers for myself. It was reminiscent of that same "dwelling" feeling I used to feel. Bleh, why did I decide to dig into that avenue? Not sure. But I attempted to do everything I can to fix it. A tiring process, but in the end, I figured it was worth the shot. If I was going to make this attempt to fix it, I needed to remember to not beat myself up if I didn't get the result I wanted, and I needed to remember to think of it as a "win-win" situation. Try my best, but be optimistic.
Moving forward, I didn't get the result I wanted…. but, I can't dwell on that, I can only make the best of this situation and the decision. Accept and move on…. and win.
It takes some time to learn to feel like this. It's not a sense of carelessness, it's really just another way to approach life. I feel OK and I'm not mad at myself. I can move on now.
Sorry for the broad storytelling. This is my simple preach to the world, life's too short to dwell…. but it's your choice.  
I've decided to blog again. I used to be so avid at writing blogs about the cool things I've been doing in my life, or topics that sparked my attention, etc., then one night I decided that I should probably keep my life under wraps just for the sake of how creepy the internet could be. So I decided to stick to just posting pictures. Then I realized that was probably just as bad…. 
Anywho, I got stuck reading a blog that the Giant's first baseman- Brandon Belt and shortstop- Brandon Crawford write together. It's a super cute blog. I'm a Baby Giraffe fan, so I've done my fair share of Belt interviews and youtube videos, and now his blog. haha….  I was so entertained reading their thought processes, progresses, and the little things that go on in their head, that it amped me up to start writing again for myself…
maybe I could be interesting? Maybe not. 
So here I am :) a blog with words, I'll try to keep my exposure to at limit. Not that my life is so awesome and spectacular, it's actually far from that… especially right now…. since all I do is go to Nursing school. But I think these entries of what's to come would likely be for my personal enjoyment: to read back on nonsense and maybe get a few kicks out of them, maybe see some progress in myself… maybe enlighten a person, a complete stranger, who knows…..
My social life is at bare minimal at the moment, so all these Social Networks have been keeping me company. What's so great is that it's all at the touch of a screen and on my own time. Sad, and yes… true. Hopefully by this time next year, I'll have nice juicy entries about traveling, concerts, fun purchases, and new experiences… and hopefully a job! 
In the meantime…. I guess I can settle with a couple of "Diaries of a Nursing Student" posts. I'm closing in on my last 4 weeks of my 3rd semester… 4 more exams, 1 more quiz, and 1 more presentation then we call it a wrap for the Spring! I tend to count down a lot… I think it's in every Nursing Student's nature to count down days… 
My Bleachers Report app just notified me that the Lakers are eliminated from the playoffs, no surprise. The final score was 103-82. Also numbers that represent my birthday, … January 3, '82, lol.
The Giants got swept by the Padres aka the worst team in the NL West… that was stupid.
And as you've noticed… my life has been surrounded by a lot of sports lately because it's the only thing that keeps me sane while doing my patient preps and other school work. If I kept up with watching dance videos…. it would hype me up to go and session somewhere, which would probably throw my focus off from school… so I decided to stick with sports…. and come on! the entire Giants team are a bunch of babes! 
Who's reading? not sure. Do I care? not really. 
It was fun talking to myself… until next time.
here's some footage of my niece and I with our cup swagger. https://vine.co/v/bxXrZgbbDw1
"And those who were seen dancing were thought to be insane by those who could not hear the music." ― Friedrich Nietzsche
"Dancing is a vertical expression of a horizontal desire" - Robert Frost
"Dancing is like dreaming with your feet!" - Constanze
"We're fools whether we dance or not, so we might as well just dance." - Japanese Proverb
"The body says what words cannot." — Martha Graham